About Us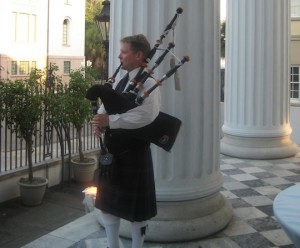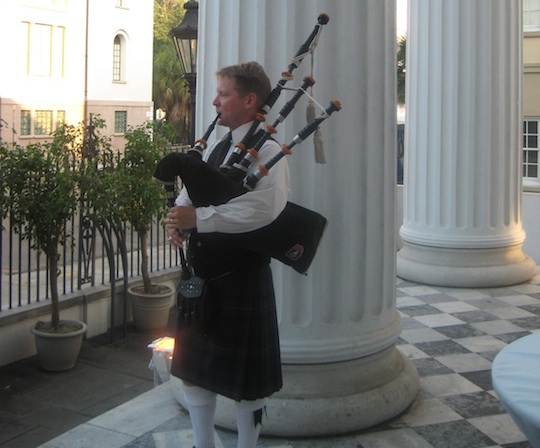 My name is Bill Nuttall and I am The Carolina Bagpiper.  I began playing the bagpipes at The Citadel, The Military College of South Carolina, where I was selected as the pipe major for The Citadel Pipe Band.  Today, I perform at a variety of events around the Southeast, from weddings and memorial services to competitions and promotional events.  I would love to play at your event and add the traditional sound of the bagpipes to make your day special.
I am currently a member of the Charleston Pipe Band, formerly the Charleston Police Pipes and Drums, as well as the Eastern United States Pipe Band Association, the sanctioning body of the Highland Games.  Since 2002, I have enjoyed competing in the Highland Games both as a member of the band and as a solo competitor.  We also had the opportunity to compete in the North American Championships in Canada in 2005 and again in 2006.
While I enjoy competing, I get the most satisfaction playing at events such as weddings, parades, funerals and other Scottish themed events. Over the past eight years, I have played over 250 individual performances across the eastern United States including the Carolinas, Ohio and Michigan.  Adding to the celebration of a special day or providing a heartfelt send off for a loved one with the music I perform is truly rewarding.
Recently, I had the opportunity to travel to Scotland to play in the cradle of traditional bagpipe music.  This trip was the highlight of my bagpipe career and I look forward to returning.
I have posted several images, videos and musical clips of past performances for you to get a sense of my music as well as descriptions of the types of events and how I can participate to make them special.  If you are interested in the idea of a bagpiper adding to the atmosphere, please contact me so that we can discuss the details of your event.
Thank you,
Bill Nuttall